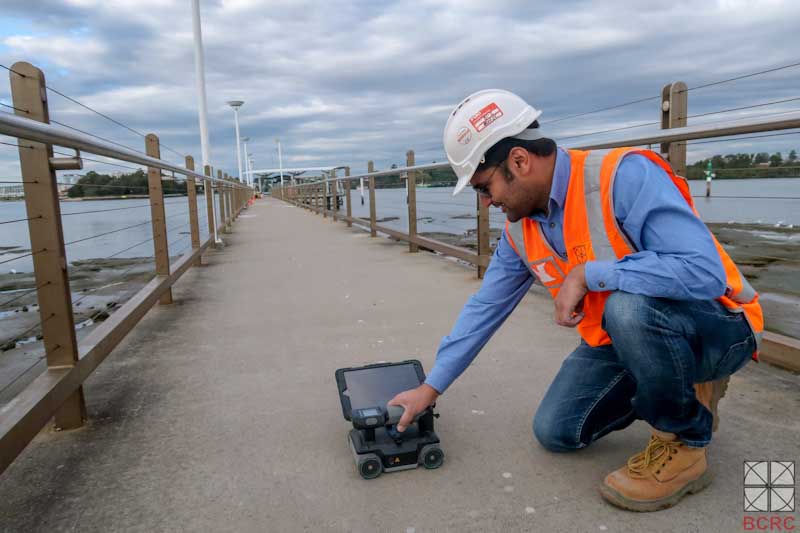 BCRC Engineers Gulraiz and Inam inspecting a Sydney Harbour Wharf for Concrete Durability prior to redevelopment of the Wharf. They are sampling the concrete which will be laboratory tested and the results analysed to assess each element's residual life based on the reliability required.
Target reliability is emerging as one of the most important factors in durability design. It was first introduced into Australian methodology in CIA's Z7/01 by BCRC's Frank Papworth.
They are also using an advanced Ground Penetrating Radar (GPR) that uses stepped frequency antenna and downloads data automatically to the internet. It is revolutionising how reinforcement is visualised in concrete and provides rapid scanning of concrete cover distribution, a vital input into full probabilistic durability design.
We have a wide range of cutting-edge concrete Non-Destructive Test devices, making BCRC Australia's industry leader in the concrete inspection field. Methods such as, Ultrasonic Pulse Echo (UPE), Impact Echo (IE), Impulse Response (IR), Cross Hole Sonic Logging (CHSL) and Spectral Analysis of Surface Waves (SASW) are some of the advanced methods we utilise for evaluating concrete structures.
In each case, stress waves or electromagnetic waves are introduced into the concrete and reflected waves or structure responses are measured. These methods have seen rapid development and acceptance in many countries in Europe, North America and Singapore. All are now used in Australia through BCRC.
To learn more about Concrete Durability Testing, contact us on 02 9131 8018.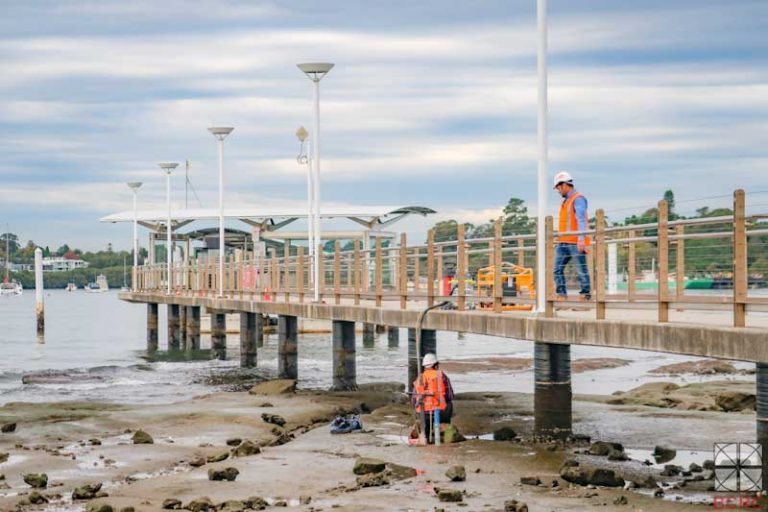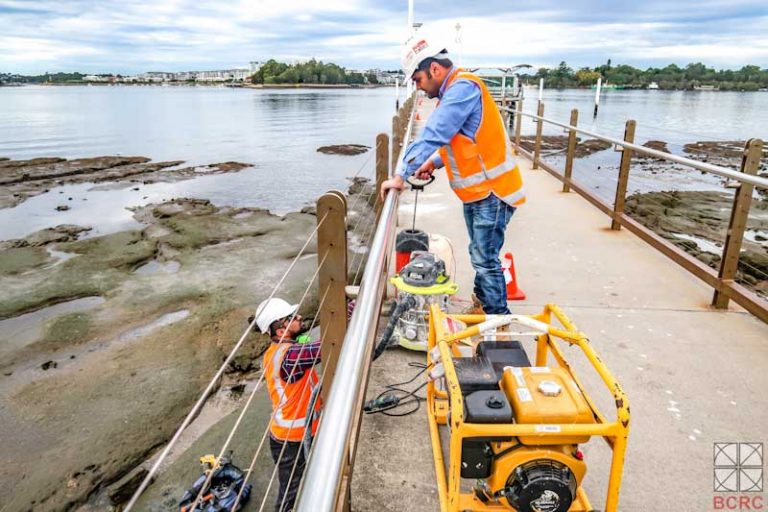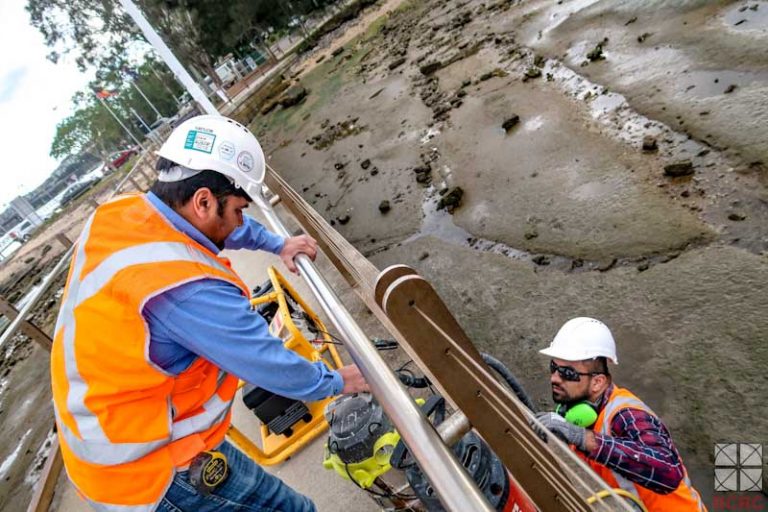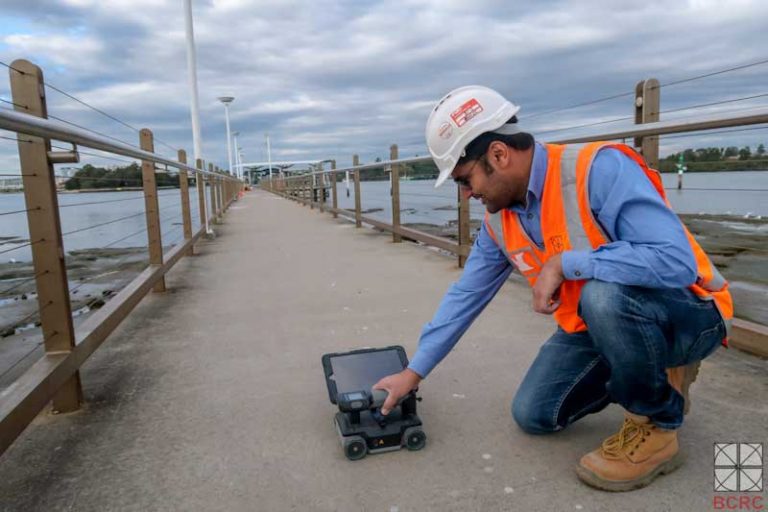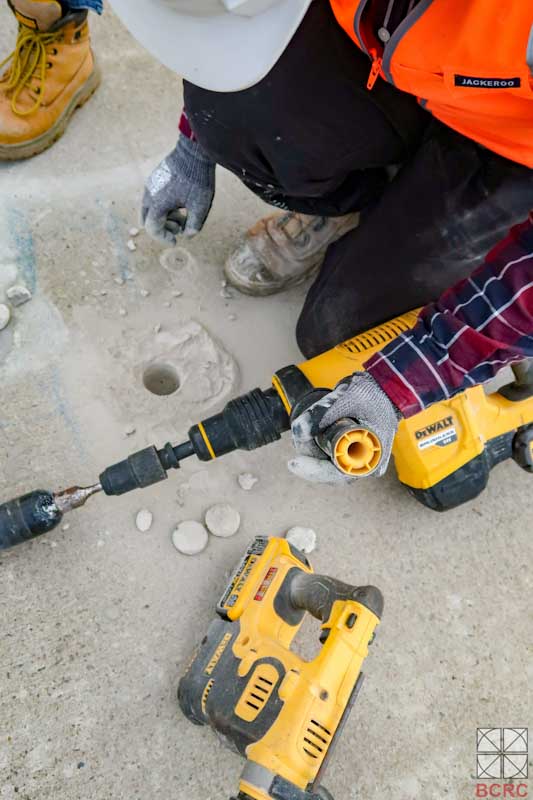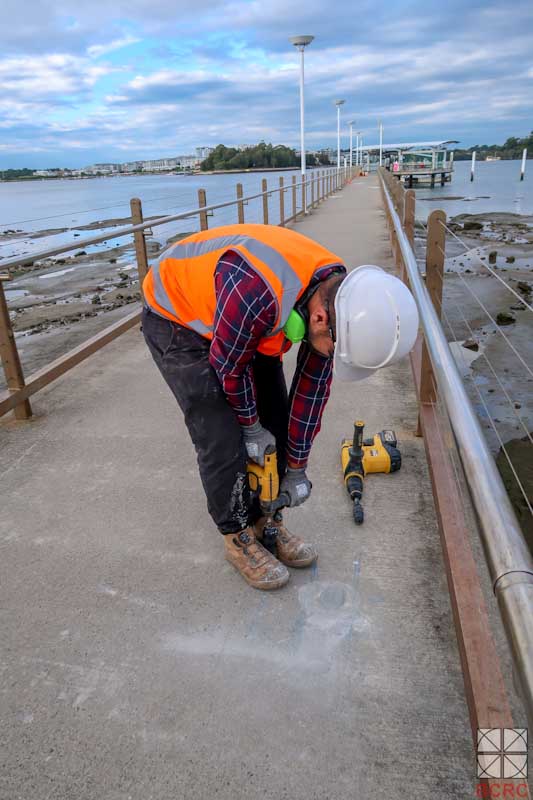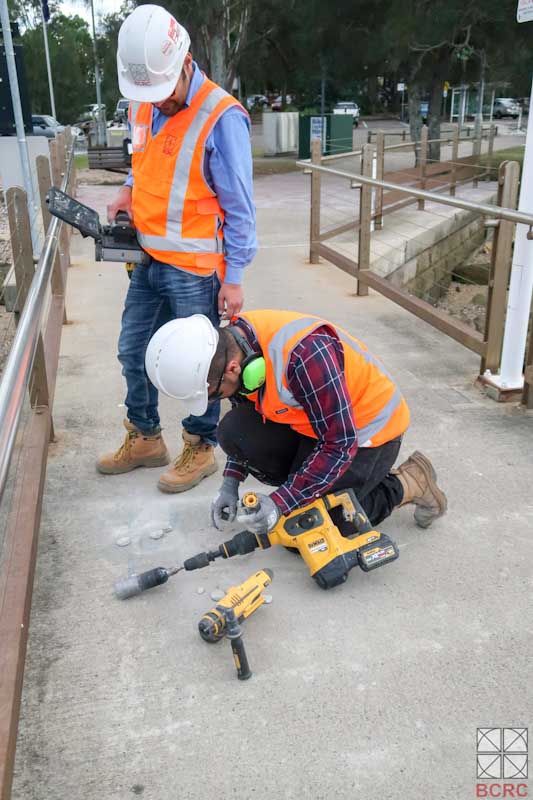 Article by