Concrete Construction Quality Management
Many of BCRC consultants have extensive experience in quality management. It is something that pervades all areas of the construction industry. Marton Marosszeky has literally written the book on quality management, Bob Munn took a broad overview of quality control for concrete materials and concrete supply at one of Australia's leading concrete suppliers while Ion Dumitru has managed the quality of materials testing in Australia's largest construction materials laboratories.
Construction quality management involves the implementation and execution of a planned sequence of events to ensure a certain level of performance is attained by a structure. If a quality management plan is developed and executed in an acceptable way it can: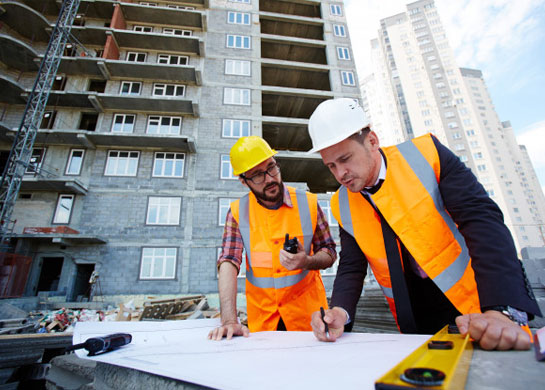 Reduce material waste.
Ensure smooth cooperation between the construction team and project management.
Keep construction costs down.
Improve durability by minimising the cost of repair and maintenance of the structure after construction.
The above is true for all structures and is particularly pertinent for concrete construction. For quality management in concrete construction the selection of the initial materials, concrete placement, curing methods must all be monitored to ensure a quality product is provided at the end of the construction process.
BCRC also have expertise in general (not concrete specific) building construction quality management. Please see 'Building Inspection and Repair' and 'Remedial Building Project Management' for further information.
Selection of Initial Materials – Concrete Mix Design
BCRC directors and managers have extensive experience with mix design and can assist in the selection of aggregates, admixtures, fines and cementitious materials to guarantee a certain strength, workability and maturity profile for a range of conditions that include but are not limited to
Mixes for hot, dry and cold climates
Aggressive exposure conditions, such as:

Chemical actions
Coastal areas

Special requirements, such as:

Early setting times
Early strength
Flexural strength
Pumpable concrete
This process will be facilitated by Robert Munn's sound knowledge of local and international cementitious products and aggregates and our managers in each state who are well versed in local materials. BCRC designs comprehensive suites of tests to be completed on trial mixes of the proposed mix proportions – tests for workability, strength, and their maturity profile in addition to a full range of additional tests specific to certain durability requirements.
Concrete Placement Methods
Incorrect placement techniques can have disastrous effects on the quality of a hardened concrete element. Without adequate compaction, speed of delivery and correct placement the structural performance, surface finish or durability of a finished element can be significantly reduced. For example when a concrete element is not compacted properly this leads to a porous concrete element, which in turn leads to early corrosion of the structures reinforcing. The life span of the structure is considerably reduced and expensive remedial action or early replacement of the structure is required.
In order to avoid this situation BCRC offers advice and recommendations regarding:
Concrete delivery methods

Truck v onsite batching plant
Precast v in-situ casting

Concrete placement methods

Methods to avoid aggregate segregation
Reinforcement displacement
Direct v pumped placement
Narrow forms

Concrete compaction and surface finishing techniques
Concrete Curing Methods
To ensure the durability of a finished concrete element BCRC can advise on curing methods designed to alleviate the unattractive aspects of more challenging concrete geometries or conditions. These services include:
Heat of hydration and cracking assessments
Concrete curing specifications