Construction Quality Management
Many of BCRC consultants have extensive experience in quality management. It is something that pervades all areas of the construction industry. Marton Marosszeky has literally written the book on quality management, Bob Munn took a broad overview of quality control for concrete materials and concrete supply at one of Australia's leading concrete suppliers while Ion Dumitru has managed the quality of materials testing in Australia's largest construction materials laboratories.
Construction quality management involves the implementation and execution of a planned sequence of events to ensure a certain level of performance is attained by a structure.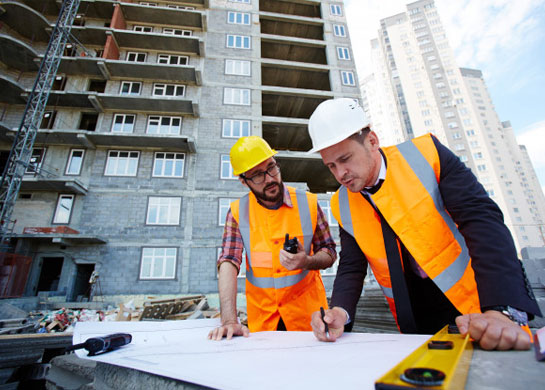 If a quality management plan is developed and executed in an
acceptable way it can:
Reduce material waste.
Ensure smooth cooperation between the construction team and project management.
Keep construction costs down.
Improve durability by minimising the cost of repair and maintenance of the structure after construction.
The above is true for all structures and is particularly pertinent for concrete construction. For quality management in concrete construction the selection of the initial materials, concrete placement, curing methods must all be monitored to ensure a quality product is provided at the end of the construction process.
BCRC also have expertise in general (not concrete specific) building construction quality management. Please see 'Building Inspection and Repair' and 'Remedial Building Project Management' for further information.
Selection of Initial Materials – Concrete Mix Design
BCRC directors and managers have extensive experience with mix design and can assist in the selection of aggregates, admixtures, fines and cementitious materials to guarantee a certain strength, workability and maturity profile for a range of conditions that include but are not limited to
Mixes for hot, dry and cold climates
Aggressive exposure conditions, such as:

Chemical actions
Coastal areas

Special requirements, such as:

Early setting times
Early strength
Flexural strength
Pumpable concrete
This process will be facilitated by Robert Munn's sound knowledge of local and international cementitious products and aggregates and our managers in each state who are well versed in local materials. BCRC designs comprehensive suites of tests to be completed on trial mixes of the proposed mix proportions – tests for workability, strength, and their maturity profile in addition to a full range of additional tests specific to certain durability requirements.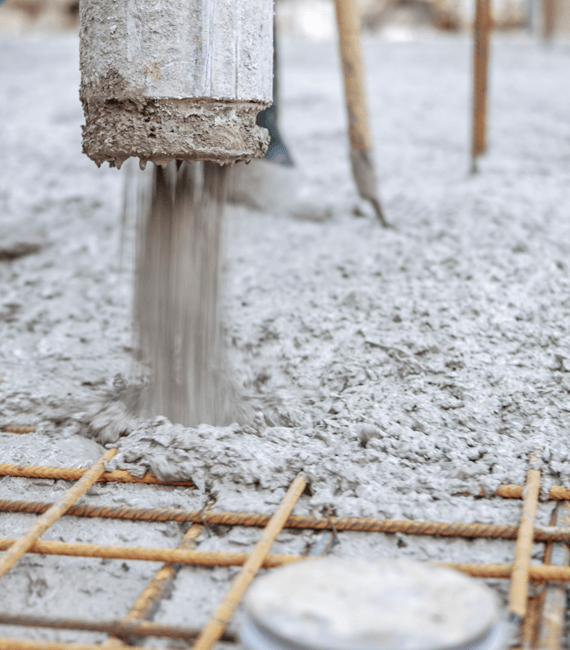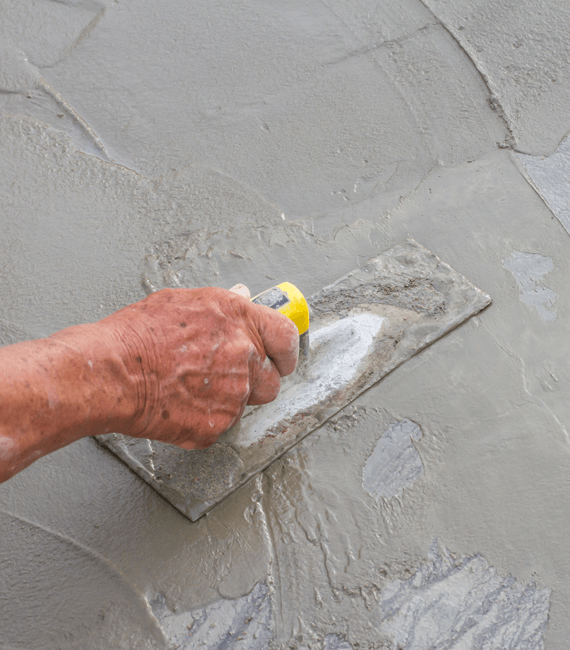 Concrete Placement Methods
Incorrect placement techniques can have disastrous effects on the quality of a hardened concrete element. Without adequate compaction, speed of delivery and correct placement the structural performance, surface finish or durability of a finished element can be significantly reduced. For example when a concrete element is not compacted properly this leads to a porous concrete element, which in turn leads to early corrosion of the structures reinforcing. The life span of the structure is considerably reduced and expensive remedial action or early replacement of the structure is required.
In order to avoid this situation BCRC offers advice and recommendations regarding:
Concrete delivery methods

Truck v onsite batching plant
Precast v in-situ casting

Concrete placement methods

Methods to avoid aggregate segregation
Reinforcement displacement
Direct v pumped placement
Narrow forms

Concrete compaction and surface finishing techniques
Concrete Curing Methods
To ensure the durability of a finished concrete element BCRC can advise on curing methods designed to alleviate the unattractive aspects of more challenging concrete geometries or conditions. These services include: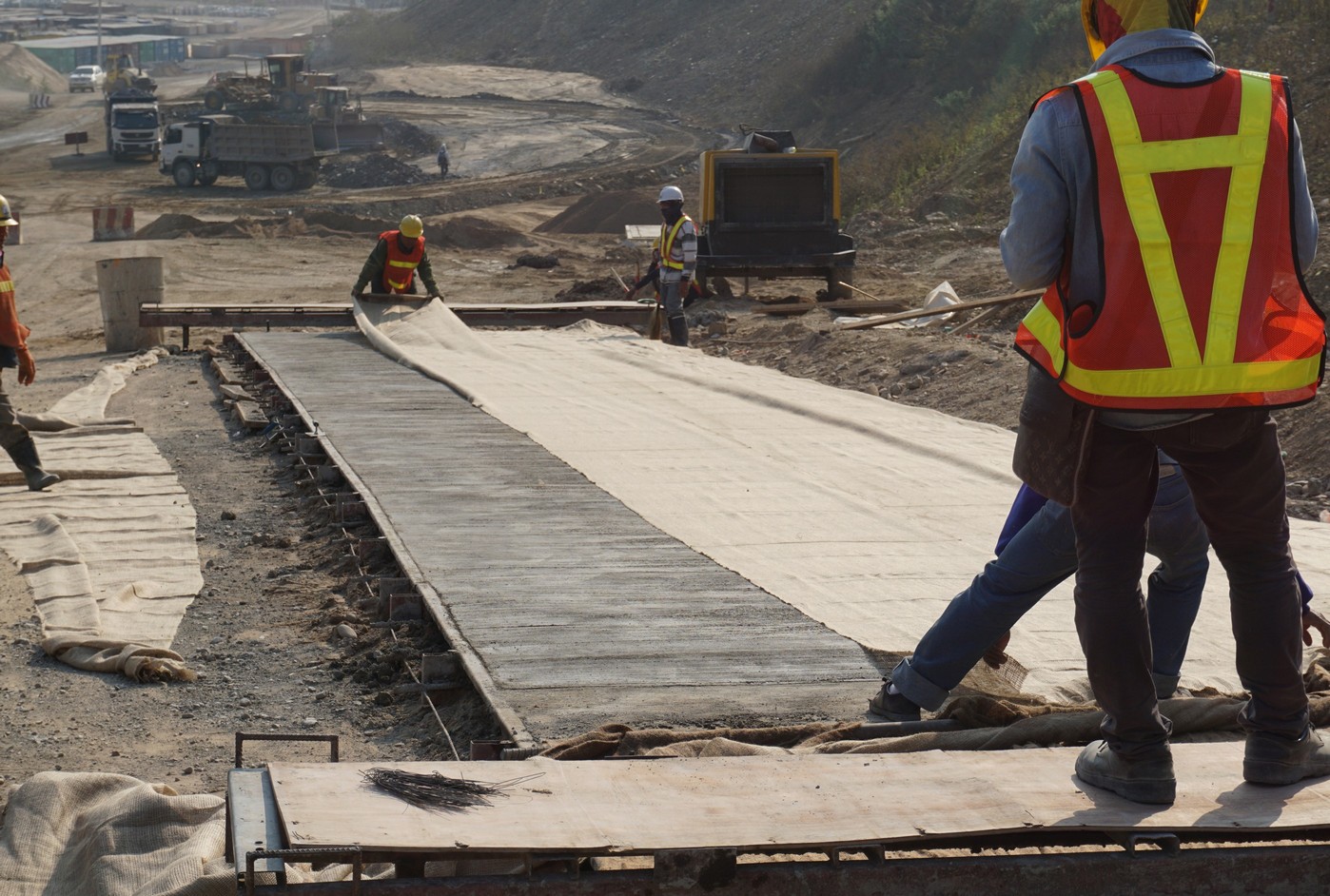 Materials Selection
BCRC could assist construction teams with expert advice on materials selection in accordance with the project specifications and relevant Australian/international standards to ensure that the built structure would perform as designed for its desired service life.
BCRC materials specialists could advise on:
Suitability of materials for the given macro and micro exposure conditions in a specific building system.
Selection of building materials with reference to structural requirements and suitability for the building system specified in the contract documentation.
Short and long-term degradation of materials in relation to the proposed life cycle of the building.
Materials selection based on specific performance/selection criteria – durability, sustainability, safety, serviceability, and cost effectiveness.
Suggestion of alternative materials are suggested if specified materials are unavailable or unsuitable.
Review properties of materials, their standards of quality and the compatibility and non-compatibility of different materials.
BCRC's on-site assistance in a supervisory role during construction could include:
Implementation of quality control processes to ensure defective materials are identified and remedial action is recorded.
Testing of materials to specifications and analysis of results on-site before and during construction.
Visual checks on materials for suitability before building in, with materials sent off-site for testing if required.
Recording of tests and testing procedures established and maintained by the organisation in accordance with its quality management obligations.
Periodic evaluation of test results and reports to maintain integrity of organisational quality standards.
Reporting on non-conformance of on-site materials tests and suggesting suitable remedial solutions to the appropriate company officer for further action.
Specification Review
The specification of construction materials and specifically structural concrete is a critical component in the process of construction to ensure durable, sustainable, and serviceable structures are created. With increasing pressure and expectation on suppliers, specifiers, and construction companies to complete projects within difficult time frames and budgets, and without key personnel with proficiency in materials and resources, it means that specifications are not being developed to allow for continued superior performance of concrete structures.
Many specifications are just replicating historic properties and benchmarks with little understanding of their purpose and potential implications. More disturbingly, there are often aberrant outcomes arising from this uncertainty.
At the same time, new and innovative materials are being introduced into the concrete supply chain, which must be shown to perform in a manner that equals or betters the existing suite of materials, yet at the same time improve the performance of the structure in which it is utilised. In many cases, this can only be ascertained from a performance approach to specification, with appropriate tests and performance specified to ensure desired outcomes and durability in the structure.
BCRC's materials experts can assist in this aspect by conducting a review of the specifications for materials and execution and suggesting vital improvements in the specified performance characteristics of materials to ensure that the materials are suitable for the given exposure conditions expected over the design life of the structure and also take into account the level of maintenance anticipated by the Owner.
In many ways, a specification review turns out to be an exercise in VALUE ENGINEERING as materials engineers incorporate innovative materials and methods to extend the life of the structure and optimise the whole life cost of the structure.
Construction handover / Due diligence
With the upswing in residential apartment construction in Australian cities has come an unfortunate increase in strata building construction defects as contractors cut corners and trial new systems and materials without proper evaluation or training. BCRC is well-equipped to provide technical expert advice to lawyers, strata managers and Owners Corporations as to the causes of defects, their extent and the required remediation. BCRC has extensive experience providing expert opinion on major projects with problems involving steel corrosion, reinforcement corrosion, tile detailing and delamination, cracking, magnesite flooring and water proofing failures. Our director Marton Marosszeky provides the lead in this area. Until 10 years ago he ran the Building Research Centre at UNSW where he investigated numerous construction material and system failures including those relating to reinforcement corrosion, structural performance, waterproofing and tiling. Since then, he has gained wide recognition as a senior expert in this field.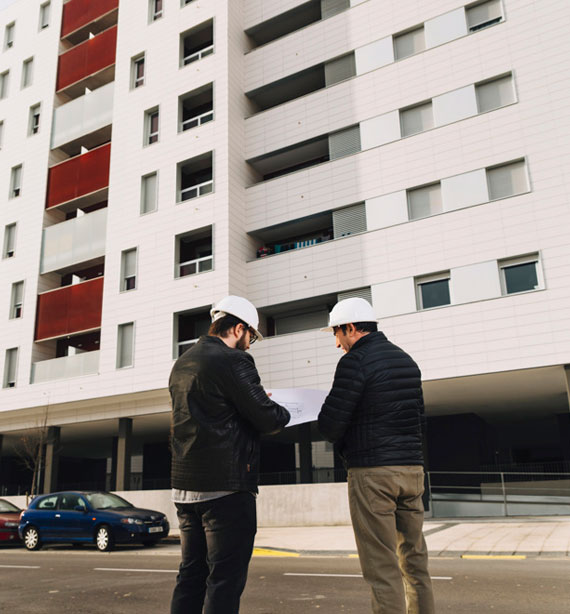 Defects inspection
Our knowledge of construction materials and systems failures is built on a lifetime of materials and product research and on field evaluation of performance and failures on several hundred projects, from smaller buildings to major building and infrastructure projects. BCRC starts with a careful inspection of the evidence, both on site and in the documents. We focus on identifying the root cause of failures so we can advise regarding responsibility of the parties, extent of the issues, and the most effective and robust remedial strategies. Backed by our extensive experience in forensic fieldwork, we are able to efficiently evaluate and fully understand problems and their causes.
Testing
Visual inspection and photographic surveys are the first crucial step in any building defects investigation. When necessary, BCRC is equipped and experienced in forensic investigation and field testing to obtain a full understanding of the root cause and extent of defects. BCRC makes extensive use of Non-Destructive Test (NDT) methods to evaluate soundness of materials, delamination and cracking, the presence of moisture, cover to reinforcement, the thickness of coatings and waterproof membranes and corrosion risk and corrosion rate to name a few. Frank Papworth is our lead in this area. However many BCRC consultants and engineers are skilled in a number of NDT's. BCRC are also supported by overseas specialists. When necessary samples are taken for laboratory investigation and testing. Ion Dumitru is our lead in laboratory testing having managed Australia's largest construction materials laboratory but he may well take advice form Frank Papworth on durability tests or Marton Marosszeky for fire tests. Our extensive experience of laboratory testing enables us to specify appropriate and efficient test regimes to assess the physics and chemistry of failures to help identify the root causes of the failures.
We encourage you to visit the other sections of our website where our extensive testing and NDT capabilities are amply demonstrated.
Report
Our experience in evaluating and reporting on complex problems is well recognised, and we have extensive experience in writing comprehensive expert reports for litigation in all jurisdictions including the Civil and Administrative Tribunal, the Supreme Court of NSW and the Federal Court. At the other end of the spectrum, our technical reports are highly regarded for our skilful analysis of complex problems. Our ability to find effective and efficient remedial solutions is valued.
Repair specification and estimates
BCRC is experienced at developing effective and robust repair specifications and defining the scope of work necessary to remediate problems. We normally consider several remedial options to determine the most suitable, effective and efficient strategy. We are also experienced at providing cost estimates for routine repair works.
Expert witness
BCRC's directors Marton Marosszeky, Frank Papworthand Bob Munn all have extensive experience serving as an expert witness in construction dispute mediations in their respective fields of deep expertise. For strata and general building defect disputes, our Marton Marosszeky is a very highly regarded expert.