Tauranga Bridge, New Zealand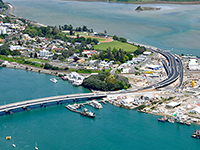 Designed high performance self leveling concrete for low cover in T-Roff beams in splash zone.
Ryans Creek Bridge, Sydney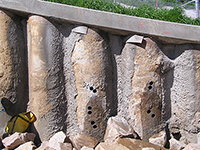 Pile durability assessment.
Narrows Rail Bridge, Perth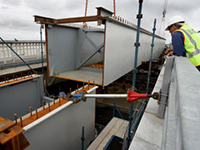 Durability Consultants for the rail extension south of Perth including the steel box section rail bridge.
Princes Bridge, Melbourne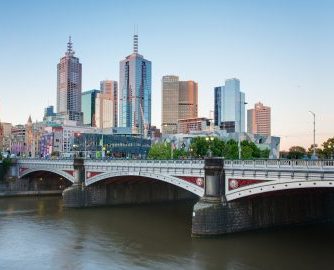 Concrete testing was undertaking on the Princes Bridge, Melbourne.
Shenton Avenue Interchange, Perth.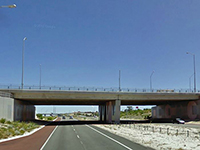 Durability consultants for the Mitchell Freeway extension including Shenton Avenue bridges.
Merriden Bypass, WA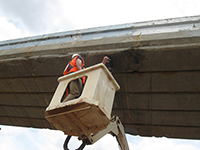 Inspection of impact damage using ultrasonic pulse echo and radar.
Albury Wodonga Bypass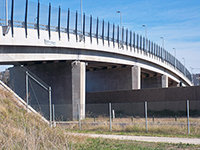 Durability Consultants including all bridge including potential sulphate attack.
Twilight Bridge, Esperance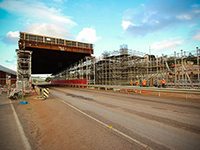 Durability Consultants including issues with placing around large voids formers.
Mt Henry Bridge Duplication, Perth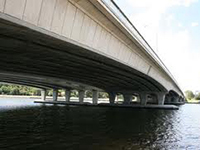 Assessed exposure from existing bridge. Resolved durability requirements for tendons.
Orrong Road Interchange, Perth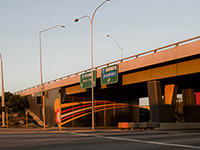 Thermal analysis of thick sections and in-ground exposure assessment.
Causeway Bridge,Perth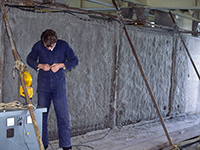 First chloride extraction project in Australia on the Causeway Bridge, Perth.
John Street Bridge, Esperance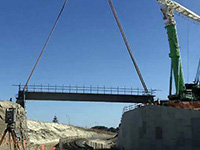 Durability consultants and review of issues with CFA piles.
Anabranch Bridges, Gold Coast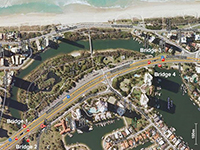 Review of dynamic analysis report to confirm degree of deterioration.