ABOUT US
Welcome…
we are Construction Materials and Durability Consultants
BCRC are specialist consultants in materials for construction. Often referred to as durability consultants because many areas of our work involves either specifying materials for new projects that will be durable or assessing existing structures to determine why materials used were not durable and how to rectify the issue using materials that will be durable.
Our consultants cover a wide range of construction materials, including concrete, timber, steel, coatings and brickwork. Our team is led by some of the most well know people in the construction materials area, Frank Papworth, Bob Munn and Marton Marosszeky. They are supported by a range of international technical experts in different fields. Overall they are able to bring to bear the most up to date thinking from some of the best minds in the world. This combines with unsurpassed experience and advanced equipment to give leading edge support.
Whether for design of new structures, inspection and restoration of old structures or resolution of conflicts, BCRC's team will ensure you have the best support available.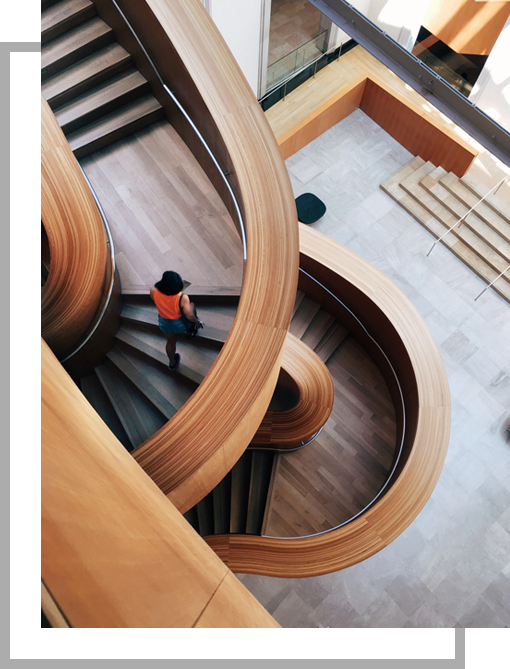 Our team is led by some of the most well know people in the construction materials area
We assist clients in enhancing the durability of their structural assets – whether they are still on the drawing board or they are existing and close to the end of their service life.
BCRC have successfully provided consultancy services for new as well as existing structures across all market sectors, covering all types of structures and most construction materials.
"The BCRC team's expertise in all facets of durability design, concrete technology and real-life bridge construction support has been instrumental in the successful delivery of the past three major marine bridges (Nambucca Bridge / Harwood Bridge / Batemans Bay Bridge) I have been involved in. The BCRC team's expertise has included; Thermal modelling of mass concrete elements during design development based on 'hot box' trials, designing low heat concrete mixes based on the known available constituents of the region to mitigate the risks of DEF, design and field trial supervision of complex pile tremie mixes for deep foundations and construction phase durability related concerns."
Ed McPhillips
Construction Manager, John Holland
"I met BCRC's Ted Stubbersfield many years ago when as a young architect I was seeking to understand more about timber and how best to use it, detail it, specify it and finish it. I found that Ted shared my love of timber and as a third generation sawmiller was already an authority on timber. His understanding of Australian timbers and how to detail weather exposed timber is exceptional. TRADAC and Timber Queensland acknowledge this and call on his expertise when needed to present seminars, CPD courses and publish papers on various aspects of weather exposed timber in Australia and also internationally. To apply Ted's knowledge of timber and how to use it and finish it will mean that the timber structures will be fit for purpose, robust, long life structures that utilise timber in the best possible way."
Ralph Bailey B
Arch (Hons), FAIA Architect
"BCRC are the most competent and sought after materials specialists who know how to address the complexities of building challenges such as water ingress and concrete spalling."
Francesco Placanica
Apartment Owner
"BCRC recently completed a detailed life cycle analysis report along with extensive onsite testing in an environment that presented very specific challenges and site constraints. The team were professional and readily available to discuss their vast in-depth knowledge across many area's leading to a successfully delivered report & suggested scope."
Matthew Pescud
Project Manager, INTEN
"I have known BCRC's Ted Stubbersfield for many years, initially as a supplier of quality timber products from his family sawmill. Along with his products he provided sound advice on timber as a material and how to get the best out of it. I still rely on Ted's timber knowledge to ensure that my designs for timber infrastructure such as boardwalks, lookouts and other park facilities are of the highest quality, leaving a legacy of satisfied clients and long-lasting structures."
Peter Savage
Director and Registered Landscape Architect, Savage Consulting Pty Ltd
"Faiz and Marton were proactive and diligent in providing engineering advice and recommendations for Deakin University. They listened to our concerns, investigated and produced an engineering report with solutions. I would recommend BCRC for those seeking construction and durability consultancy services."
Peter Ancona
Project Manager, Deakin University
"TTW are often involved in adaptive re-use projects and complex heritage works which often involve non-destructive testing, materials testing as well as durability. BCRC are a trusted partner in this area providing a high level of service and a collaborative working relationship, helping to ensure the best quality outcome for their clients. Always a pleasure to work with them. "
Louis Godsell
Senior Structural Engineer, TTW
"BCRC are a highly professional company, who possess great technical skills with experience in building material assessment and remediation. BCRC are always willing to assist with prompt service and ensure clients' needs and expectations are met.  "
Alex D'Aloia
Senior Project Officer, Deakin University
"Cardno and BCRC are cooperating well for durability on bridge projects and highly recommend BCRC's expertise for the subject matter. The overall expertise is provided by a national team covering durability design for various materials including concrete and steel. "
Peter Boesch
Manager Bridges and Senior Principal Bridge Engineering, Cardno
Encompassing all aspects of construction
materials properties
BCRC has an impressive array of international consultants
Let us guide your project.