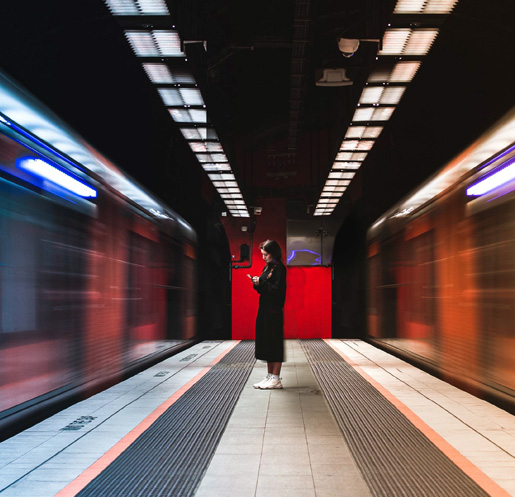 SMART Inspect
By BCRC Global Durability Consultants
BCRC provides a fully integrated building and asset management system that starts with SMART Inspect.
BCRC are construction materials and durability consultants offering a comprehensive system of forensic analysis and testing, durability analysis to predict the remaining service life of an asset, and expert repair and remediation solutions.
We help our clients specify materials for new projects that will be durable in the environment in which they will operate, and assess existing structures to determine if there are any durability issues. Where we find materials and structures that are at risk of failing, we can advise on rectification to ensure maximum durability.
It all starts with SMART Inspect, our proprietary and comprehensive forensic analysis, survey and testing methodology for all types of structures using most construction materials across many industry sectors.
Start with SMART Inspect
Reduce risks, stay compliant and sleep more soundly with SMART Inspect, the new standard in inspection and testing.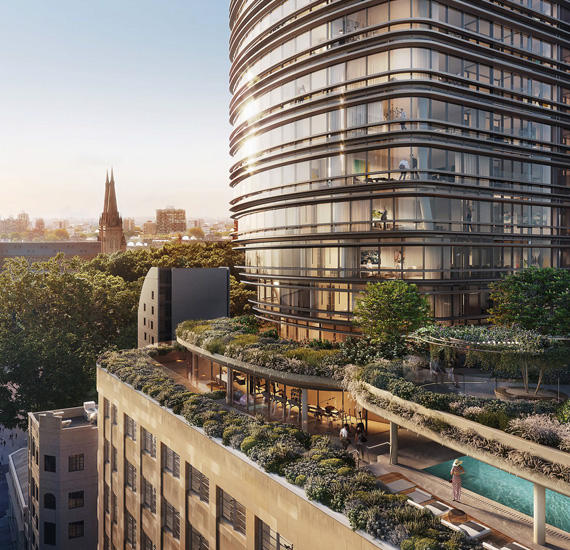 SMART Inspect provides a wide range of visual surveys and tests (that prioritise non-destructive testing methodologies) to provide you with certainty and peace of mind about the structural integrity of your assets and buildings.
SMART Inspect by BCRC is the new standard in building and construction for the assessment of structural integrity and durability of construction materials. Our methods utilise the latest non-destructive testing technology to help identify any issues before they become potentially dangerous and very costly problems.
Comprehensive survey methods and laboratory testing provide an independent and thorough structural assessment, durability investigation and defect identification process suitable for brand new buildings, established buildings or buildings that are under construction.
Our forensic inspection utilises projection models to help manage your valuable assets, extend their remaining service life and ensure they (and you) are fully compliant. Perpetual access to all survey data is assured with our unique software, providing performance benchmarks into the future for you or new owners.
And if the SMART Inspect process identifies potential problems, our complete asset management system includes CREADtm for durability analysis to predict useful service life, and EPIC Repair for building repair or remediation.
Comprehensive durability testing, analysis and advice
SMART Inspect is BCRC's proprietary durability testing methodology for construction materials. SMART Inspect is used to specify durable materials for new construction projects, or to assess existing structures to determine why materials used are not durable (and how that might be rectified).
BCRC are specialist durability consultants, with expertise across a wide range of construction materials including concrete, timber, steel, coatings and masonry
Our experience includes working on some of the largest infrastructure projects in Australia assisting with durability design, field and lab testing, and repair consulting
Understanding the durability of construction materials and structures is critical for owners and managers of infrastructure assets. SMART Inspect is an accurate and reliable process to assess structural strength, identify defects, determine durability and inform repair design.
We help our clients reduce risks of structural failure, determine the reliable working life of an infrastructure asset, advise on cost-effective maintenance strategies and overall help to minimise asset life cycle cost.
SMART Inspect includes structural assessment (concrete strength and geometry), durability investigation (reinforcement corrosion and chemical attack) and defect identification (construction and materials).
Led by some of the most established and widely respected experts in the field of construction materials, and supported by a number of global experts in a range of fields, BCRC is setting the standard for durability in construction and building.
Why SMART Inspect is the smart choice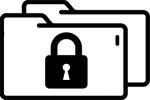 DATA ACCURACY AND INTEGRITY

IMMEDIATE REPORTING SAVES TIME AND MONEY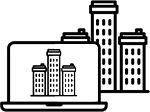 ENHANCED VISUALS CREATE 'DIGITAL TWIN'

OPTIMISED FOR NON-DESTRUCTIVE TESTING

COMPREHENSIVE LABORATORY ANALYSIS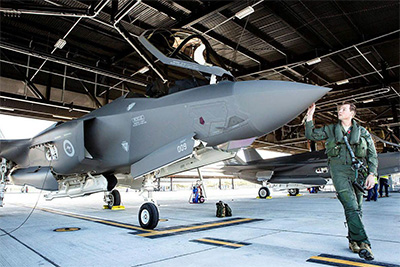 RAAF Williamstown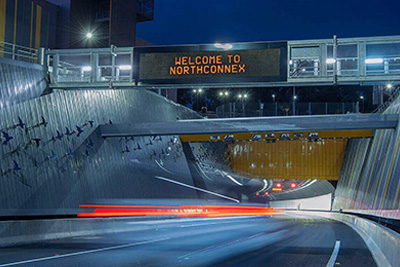 Northconnex Sydney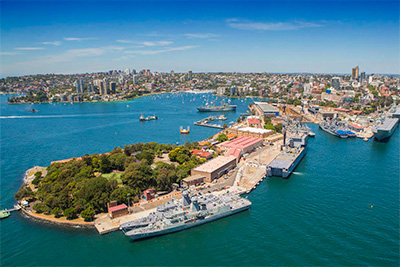 Garden Island Sydney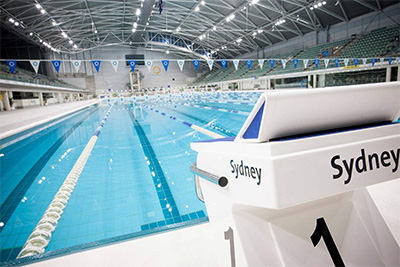 Sydney Olympic Park
Data Integrity
Data accuracy and integrity is an important pillar of the SMART Inspect process. Perpetual access to all survey data is assured with our unique software, providing performance benchmarks into the future for you or new owners.
Over time, as data is updated from further inspections and testing, durability of structure and materials, and useful asset life, are recalibrated to minimise risks and repair and maintenance costs. This is done with a combination of SMART Inspect and CREADtm probabilistic analysis.
In effect, BCRC creates a 'digital twin' of infrastructure assets – a virtual model that is designed
to accurately reflect physical assets for predictive analysis.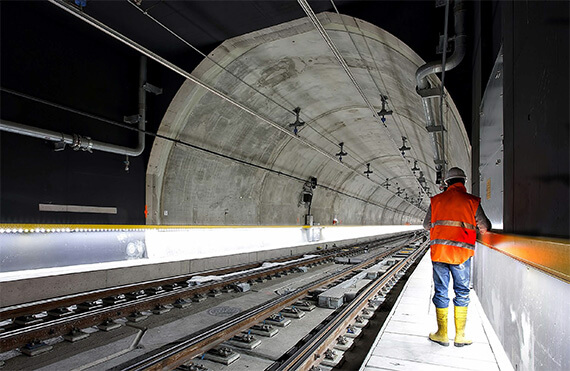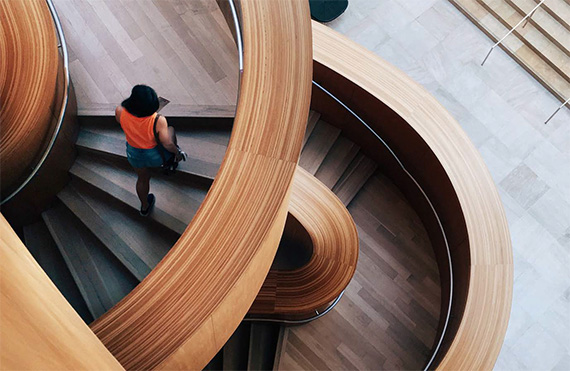 Non-Destructive Testing (NDT)
BCRC has been a leader in the use of non-destructive testing (NDT) for more than 40 years. Our experts have been instrumental in developing NDT methods and we have vast experience in the use of NDT equipment to diagnose the condition of structures.
SMART Inspect uses a range of NDT methods such as ground penetrating radar, ultrasonic pulse echo and half-cell potential to find defects in concrete and rebar corrosion, determine concrete strength, and assess coatings.
NDT data is used to strategically locate where to take samples to get maximum value from the sampling and testing process.
Laboratory Analysis
Laboratory tests are used to support development of products for manufacturers or assessment of deterioration of existing structures. BCRC uses NATA-accredited laboratories with proven ability to conduct specific tests, often in accordance with our own specifications.
Various tests are specified and conducted to assess different construction materials such as concrete, steel and timber.
BCRC SMART Inspect uses laboratory test data combined with visual survey and non-destructive testing for an efficient and accurate assessment of in-situ performance and remaining service life.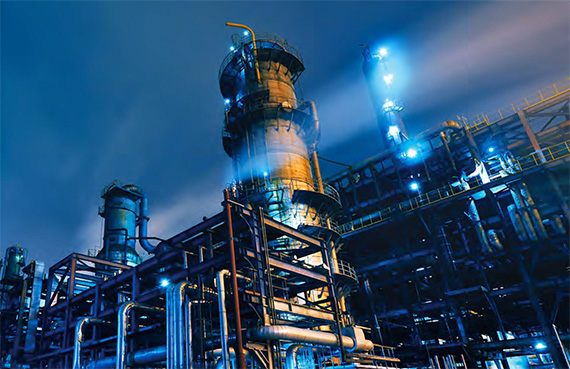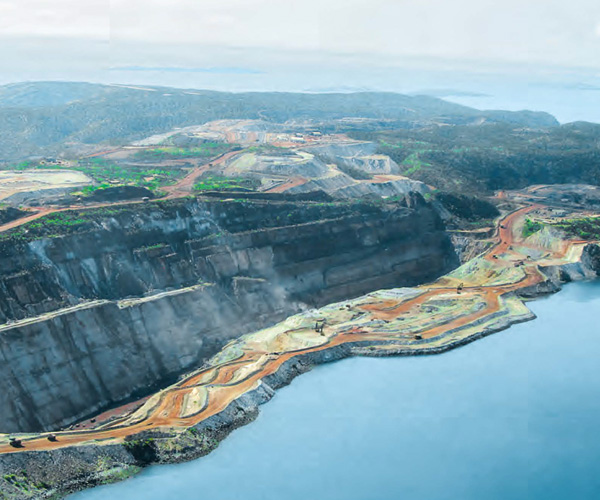 Dispute Resolution
BCRC durability consultants provide expert support to contractors and asset owners who find themselves in disputes.
Our expert consultants have acted in all types of dispute resolution processes including insurance claims, residential strata disputes and significant commercial litigation. Our problem solving and technical experience helps our clients achieve practical and effective outcomes.
We regularly undertake defect analysis, remedial design and expert reporting for all Australian tribunals and courts. We also provide expert representation for courts, conclaves, mediations and insurance claim support.
Our SMART Inspect methodology provides deeper knowledge and enhanced data presentation to improve the quality of information provided to parties in dispute resolution.
Koolan Island, WA. BCRC independently investigated the cause of low strength in a very low permeability concrete in a cutoff seawall.
Experts in design durability, assessment and testing
SMART Inspect is widely used for inspection and testing of most construction materials across a wide range of structures and many industry sectors.
BCRC provides consultancy services for new structures, existing structures, and also structures currently under construction. Our expertise extends across market sectors, all types of structures and most construction materials.
Our goal is to help clients enhance the durability of their structural assets – whether they are on the drawing board,
newly completed or nearing the end of their service life.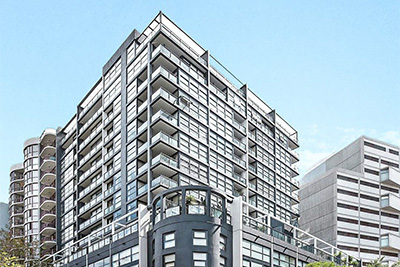 The Marbury, Surry Hills Strata Complex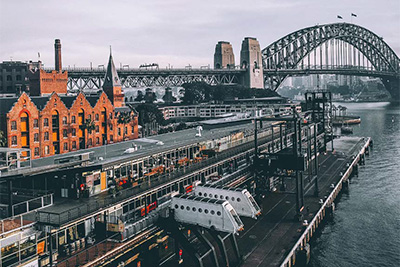 Sydney Passenger Terminal Wharf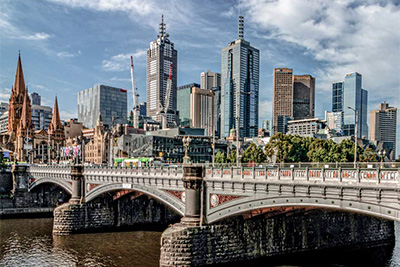 Princes Bridge Melbourne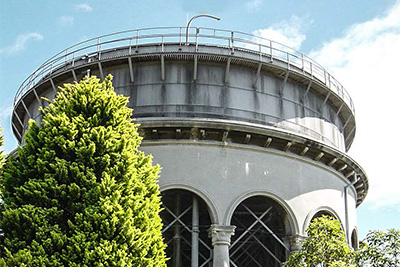 Bellevue Hill Elevated Tank Tower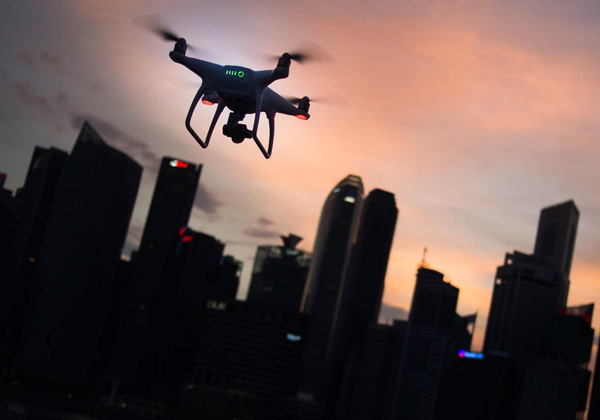 Inspection and testing methods
SMART Inspect uses a wide range of inspection and testing methods to provide a complete survey, backed up by laboratory testing and comprehensive reporting.
BCRC consultants have expertise in how structural behaviour impacts on the selection of test areas and how the exposure and structure interact and what is critical to the service life of concrete structures.
Our expert inspection and testing team have over 40 years of experience in structural surveys, and we have helped develop non-destructive testing methods, as well as assisted in writing the codes and recommended practices that define how inspection and testing should be undertaken.
If any issues, damage or defects are detected during the SMART Inspect process, BCRC can help develop unique, effective and appropriate repair and remediation recommendations.
The technology and tools behind SMART Inspect
SMART Inspect uses a variety of established and cutting-edge inspection and testing methodologies to assess structural strength,
investigate durability and identify defects.
INSPECTION OF STRUCTURES
Preliminary, routine and detailed visual inspection of buildings and structures by experts can identify a range of defects and damage such as cracking, drumminess, dampness, concrete spalling, concrete scaling, rust staining, erosion and more.
DRONE INSPECTIONS
Aerial photography of structures using remotely piloted aircraft systems by certified drone operators licensed by the Civil Aviation Safety Authority (CASA).
DELAMINATION SURVEYS
BCRC has custom-made testing methods including drummy testing roller and hammer tapping to determine areas where concrete has delaminated due to corroding reinforcement.
MATERIAL SAMPLING AND TESTING
Testing of extracted samples is specified by BCRC and undertaken in NATA-accredited laboratories using a range of testing methods to assess deterioration.
CORROSION FIELD TESTING
Customised and advanced testing methods such as half-cell potential to evaluate corrosion in metallic equipment and structures with specialised and certified engineers and technicians with field experience.
STRUCTURAL HEALTH MONITORING
BCRC provides systems for monitoring the health of structural elements of civil infrastructure and helps manage installation, monitoring and assessment of a range of technology and tools.
MONITORING OF DEFECTS
Implementation of systems to ensure integrity and safety of civil infrastructure by identifying defects, the evolution of defects, location of defects and estimates of the performance and deterioration of structures.
C.R.E.A.D.
Comprehensive Reliability & Engineering Analysis of Durability
Our proprietary CREADtm process helps maximise the value of buildings and structures, minimise risks and accurately assess maintenance requirements.
Using a combination of reliability engineering and full probabilistic analysis, CREADtm predicts the residual life of assets, and when reliability requirements might be exceeded. It is often used with life cycle cost analysis and quality management principles to better assess maintenance management.
CREADtm has been used to assess the reliable remaining service life of structures including:
Mines | Railways | Buildings | Wharves | Bridges | Tanks | Floors
Understanding the safe and productive working life of an asset, be it a building or any kind of structure, is critical to realising its effective lifetime value based on the construction or purchase cost. At the same time, being informed of potential issues that may shorten the useful life of an asset, or present risks to lives or property, is critical to minimising risk and potential costs to an organisation in the event of structural failure.
BCRC has developed a proprietary service life modelling process called CREADtm. It is often deployed after our SMART Inspect forensic analysis and testing process, which can identify potential issues and problems with structural integrity, durability or defects.
CREADtm is used to conduct reliable engineering and probabilistic analysis to estimate the remaining service life of a building or structure, identify the at-risk elements or materials and design appropriate and optimised repair strategies (using our proprietary EPIC Repair methodology).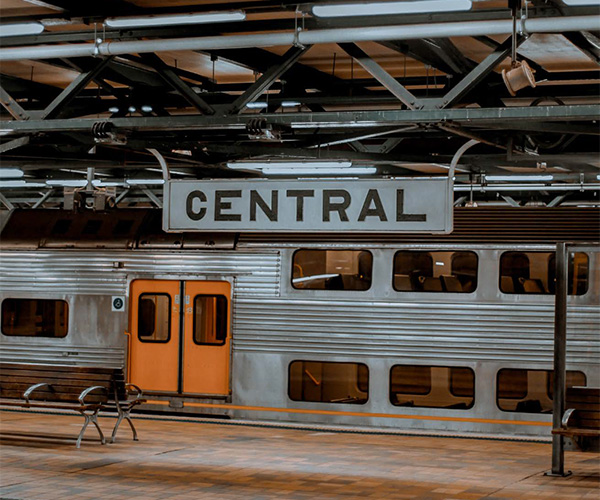 E.P.I.C. Repair
Electrochemistry and Protection for Innovative Concrete Repair
Our proprietary EPIC Repair approach ensures expert designed repair recommendations that can be minimalistic, advanced or innovate,
but above all are appropriate for every project.
Client consultation and careful assessment of a variety of important factors including the cause of failure, extent of damage and residual asset service life helps inform the design and specification of the most appropriate and cost-effective repair and protection methods.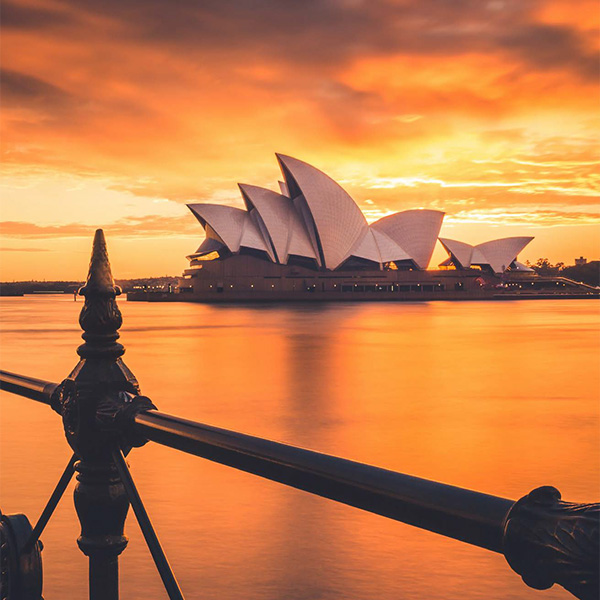 EPIC Repair solutions include:
Repair design & specification
Concrete crack repair
Corrosion repair
Electrochemical methods
Chemical attack repair methods
Maintenance and repair of heritage structures
Expert repairs for a particular structure or building can take many forms. What is most appropriate depends on a range of factors such as the cause of failure, extent of the damage and the expected residual service life of the asset.
Once assessed, repair options range from no-cost (do nothing) to low-cost patching to highly complex and innovative methods. Choosing the most appropriate repair option is key to preserving the useful life of an asset, minimising risks and reducing costs (of both repairs and ongoing maintenance).
BCRC designs and specifies repairs using the EPIC Repair approach after conducting forensic analysis and testing using our proprietary SMART Inspect method. Expert members of the BCRC team have led major research programs into assessment of repair materials, structural failure mechanisms and prestress repair
BCRC integrated asset management system
BCRC provides a fully integrated building and asset management system that starts with SMART Inspect.
Maximising the lifetime value and effective service life of assets such as structures and buildings, while reducing risks to people and property,
is critically important for asset owners and managers.
SMART Inspect delivers reliable, data-driven and proven forensic analysis, surveys and testing to provide certainty and peace of mind. It is the new standard in the assessment of construction quality and building integrity. Our survey methods are comprehensive,
non-destructive and can help you identify issues before they become costly problems.
BCRC provides a fully integrated asset management system that includes inspection and testing (SMART Inspect) durability modelling (CREADtm)
and innovative repair solutions (EPIC Repair).
Materials Consultants
Concrete
Steel
Timbery​
Asphalt
Brick
Durability Consultants
SMART Inspect​
CREADtm​
EPIC Repair​​
Construction industry Support
Product Development​​
Construction Management​​
Dispute Resolution​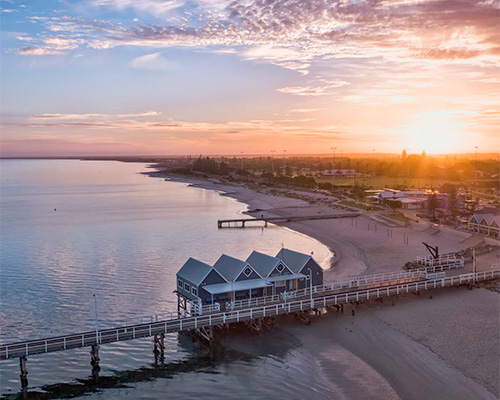 Busselton Wharf Aquarium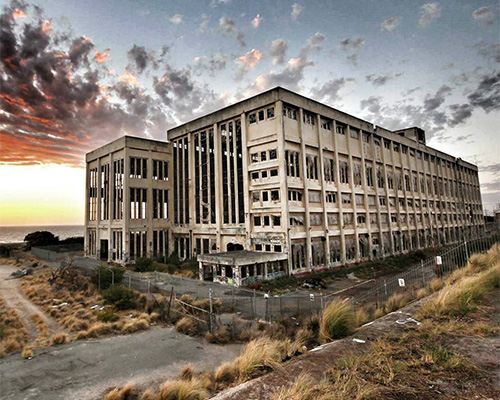 Cockburn Power Station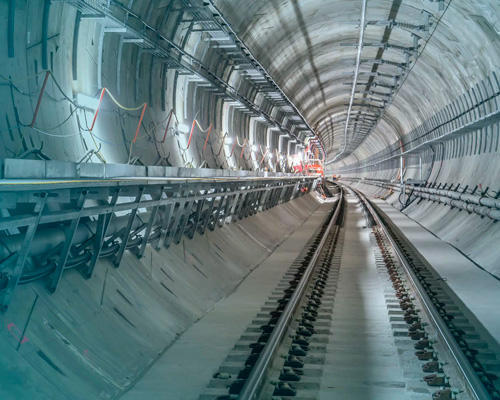 Perth Metro Rail Tunnel
"SMART Inspect offers our clients a paradigm shift in how structures are assessed for durability and safety. It provides the opportunity to more than halve inspection costs, while providing greater reliability and a quantum leap in reporting times."
Jonathon Dyson, BCRC General Manager
CENTRAL COAST
Unit 3 322 West St
Umina Beach,
NSW 2257
NEWCASTLE
Tomato Hill
40 Maligan Lane
Mandalong
NSW 2264
BRISBANE
Mezzanine Level Aspley
Hypermarket 59 Albany
Creek Road Aspley
QLD 4034