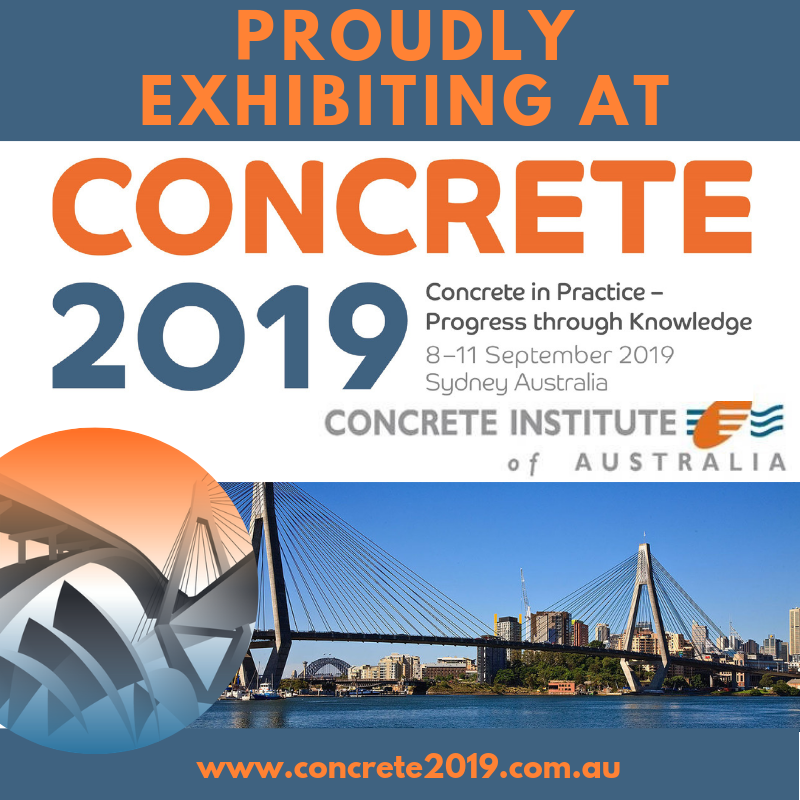 Come and speak to our Industry Leading Consultants at Stand 51. 
The Concrete 2019 is a biennial Conference which aims to support the provision of technical training, access to technical and research publications, and provide support for an ethical and professional approach in all areas of concrete.
The 2019 Conference theme is 'Concrete in Practice- Progress through Knowledge' and will bring together global leaders in the concrete industry to:
Cover all aspects of concrete in practice through materials, design, construction, repair and maintenance
Connect face to face to foster conversation about industry progress in research, innovation and know-how
Build knowledge, skills, proficiencies and networks through interaction with practitioners, engineers, scientists, researchers, academics and professionals both nationally and internationally.
Provide ample opportunity for professional growth.
The full Conference program is exceptional, with plenary speakers who are leaders in their fields, outstanding speakers in the concurrent streams, and two interesting and highly topical discussion forums involving all industry sectors. You won't want to miss this signature concrete industry event for 2019.
Register now to secure your place at the concrete industries premiere event. www.concrete2019.com.au
Article by