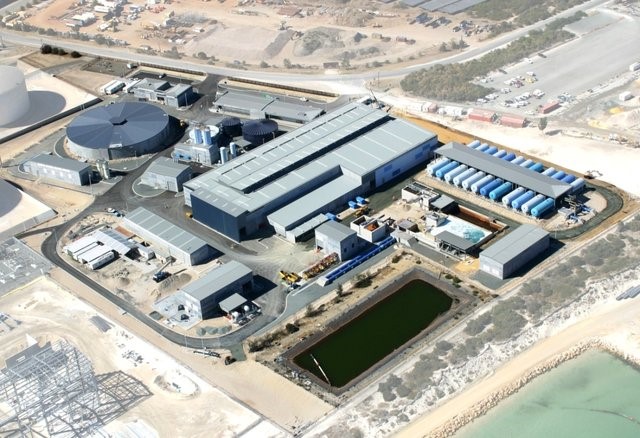 Mr Frank Papworth presented some thoughts on durability design based on BCRC's experience on some major projects.
The first major desalination project in Australia (Perth Desalination Plant – right) showed the difficulty of correct exposure identification in process buildings. This has been a major failing on many building projects.
Other problems resolved on desalination projects included appropriate corrosion allowance for steel fibre segments for brine pitfalls, provisions for cathodic protection of diaphragm walls in severe exposures, exposure assessment of seawater tanks not kept full and crack control of tanks to prevent long term leakage. 
The theme of crack control design was continued for large slab pours of Kalgoorlie's 400GL reservoir (right), and particularly for settlements of inclined walls. The development of 100% joint testing by vacuum box was also described. 
Experience with acid attack from hydrogen sulphide exposure centred on how limited attack of the concrete and reinforcement was ahead of the attacking front. The presentation concluded by showing the potential durability of concrete for water industry by discussing the inspections of three 100+ year old water tanks.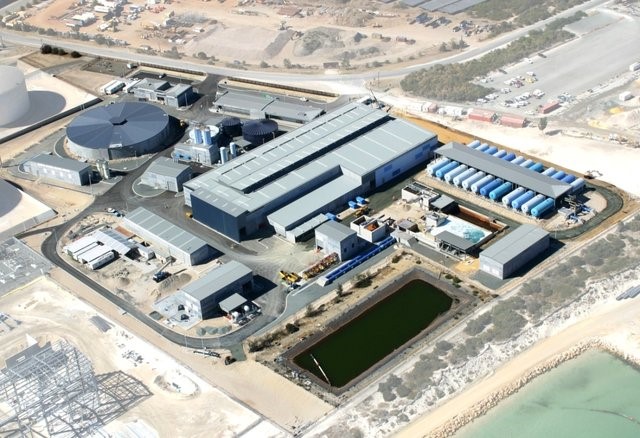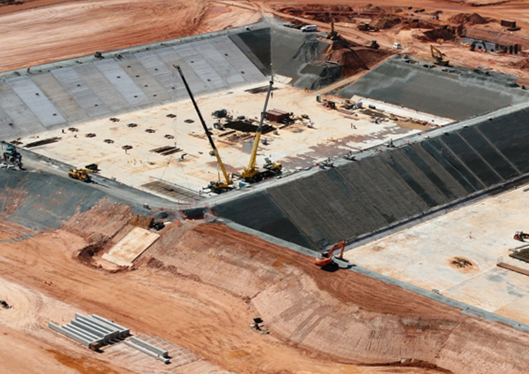 Article by